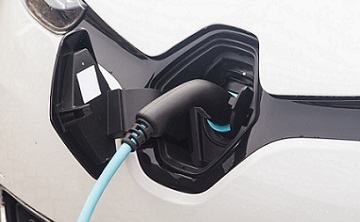 Investment in manufacturing plants has multiplied over the last year, spurred on by the August 2022 CHIPS and Science Act, the Inflation Reduction Act and Build America, Buy America. The goal of these acts is to revitalize manufacturing in the US, especially in key fields such as computer chips, electric vehicles, batteries and clean energy products. That's the good news for the country long-term, but how does it affect the labor market and building costs right now?
Many of these plants are megaprojects that require large numbers of skilled workers for precision work and specialty construction. These additional demands for skilled workers further strains an already under-supplied labor pool. The labor shortages—especially of skilled workers—affect the ability to build these projects as quickly as desired.
Some of the causes of the labor shortage are the housing crisis, Covid, reduced training programs for trades—see For Want of a Sink the House Was Lost—Construction Labor Shortage Continues. Now the megaprojects pull skilled labor out of the local and some not-so-local areas, which reduces the number of workers available for other construction in those areas. This puts pressure on the labor costs. In some cases, this means longer building times due to more junior workers, wait times until more skilled workers are available or higher costs to persuade workers to one job site over another.
Here are several articles that provide more details about these projects, and the last one below focuses on current cost changes.
Solving the labor shortage requires a long-term solution of training programs that are working to provide the next generation of construction workers. Here are a few of those programs: 'Invest In The Future': Overcoming The Skilled Labor Shortage and Construction turns college students' heads from tech sector.
e2Value keeps up with changes in costs to provide fast, cost-effective and accurate replacement cost valuations. e2Value's estimators allow you to quickly and easily value commercial properties of any size or type. You are able to value large manufacturing facilities, offices, apartments and everything in between, plus homes, condos, co-ops, manufactured homes, log cabins, or farms and ranches. Our patented estimator can quickly calculate the cost of replacing a residential, commercial or farm structure. Contact us for more information about our estimator tools.